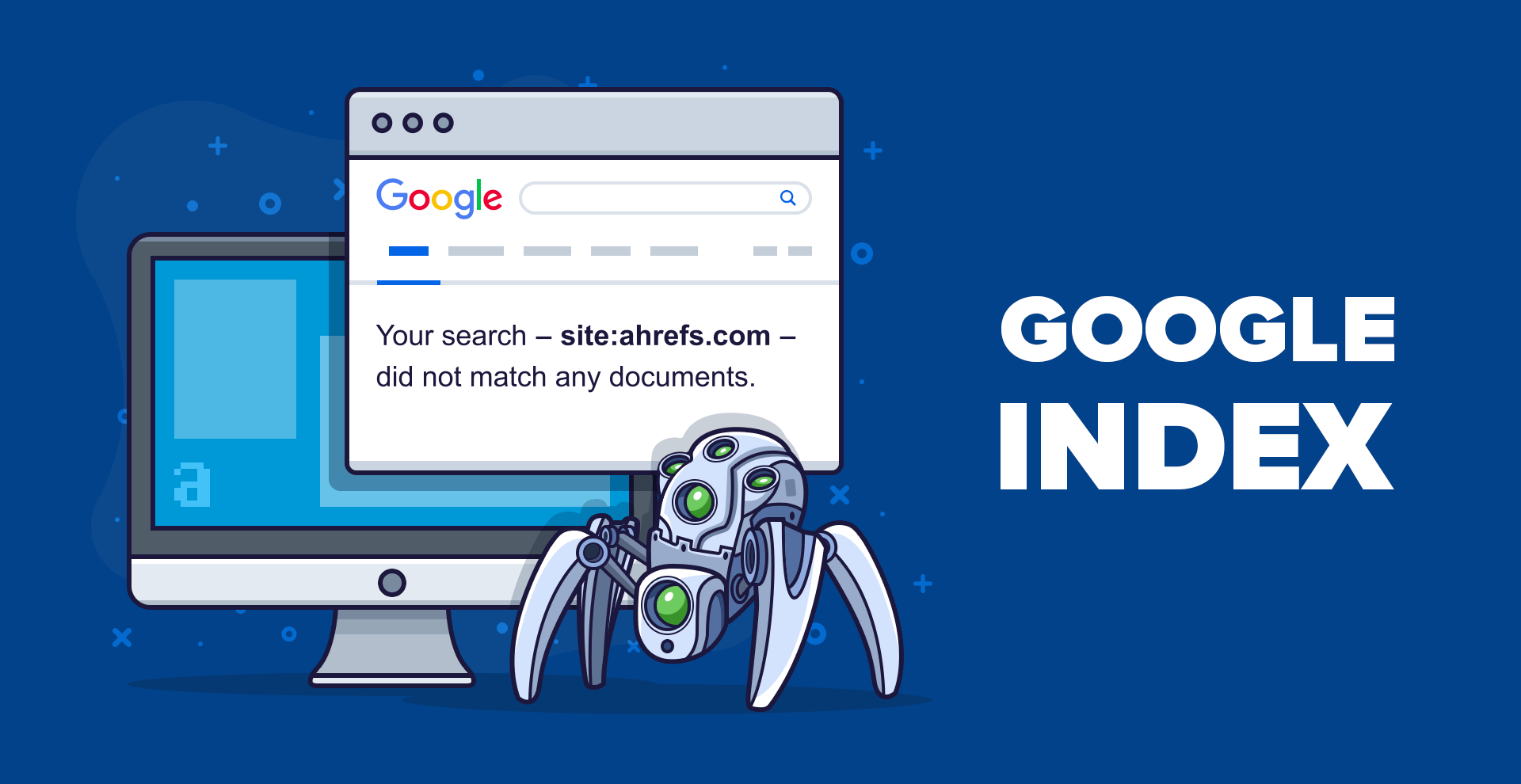 How to Get Google Index Your Site Faster (Simple Steps)
You must ensure that your website is indexable in order for your landing pages, blogs, homepages, and other online content to appear in Google's search results.In essence, Google Index is a database.
Google uses its index to provide relevant content when users use the search engine to find content.In Google's search engine, your page does not exist if it is not indexed.That is bad news if you want organic search traffic to come to your website.
This guide provides more information about indexing and its significance.It also explains how to quickly get Google to reindex your website if it is not already indexed, how to fix common technical SEO issues that cause indexing issues, and how to check to see if your page is indexed.
What Is Google's Index?
Simply put, Google's index is a list of all the websites it knows about.Your website won't appear in Google's search results if Google doesn't index it.
It would be like if you wrote a book and no libraries or bookstores carried it.The book would never be discovered.They might not even be aware that it exists.Additionally, locating that book would be extremely challenging for readers.
Why Is Site Indexing Important?
Google's database does not include websites that are not indexed.As a result, the search engine is unable to display these websites in its SERPs.
Google's web crawlers (Googlebots) must "crawl" a website in order to be indexed.Find out more about the distinction between indexability and crawlability.
Here is a brief overview of the search engine procedure as a refresher:
Crawling:The website is crawled by search engine bots to determine whether it should be indexed.Web spiders, or "Googlebots," are always looking for new content by following links on existing web pages.
Indexing:The website is added to the database of the search engine—in Google's case, its "Index."
Ranking:Relevance and ease of use are two metrics that the search engine uses to rank the website.
The site is simply stored in Google's databases when it is indexed.It does not guarantee that it will appear first in the SERPs.Predetermined algorithms control indexing by taking into account factors like demand from web users and quality checks.By controlling how spiders discover your online content, you can influence indexing.
How Do I Check If Google Has Indexed My Site?
You definitely want your website to be indexed, but how can you tell if it is?Fortunately, the major search engine company makes site search fairly straightforward.How do you check?
Go to Google's search engine.
In the Google search bar, type in "site:example.com."
When you look under the search bar, you'll see the Google results categories "All," "Images," "News," etc. Right underneath this, you'll see an estimate of how many of your pages Google has indexed.
If zero results show up, the page isn't indexed.

Alternately, you can see if your page has been indexed by using Google Search Console.A free account can be created.How to get the information you want is as follows:
Log into Google Search Console.
Click on "Index."
Click on "Coverage."
You'll see the number of valid pages indexed.
If the number of valid pages is zero, Google hasn't indexed your page.
Additionally, you can use the Search Console to determine whether particular pages are indexed.The URL should just be pasted into the URL Inspection Tool.You will receive the message "URL is on Google" if the page is indexed.
How Long Does It Take for Google to Index a Site?
Google's indexing time can range from a few days to several weeks.If you just launched a page and find that it isn't indexed, this can be frustrating.How are people supposed to find your stunning new website via Google?Fortunately, there are ways to index more effectively.What you can do to speed up the process is detailed below.
How Do I Get Google to Index My Site?
Requesting indexing through Google Search Console is the simplest method for getting your website indexed.Go to the URL Inspection Tool in Google Search Console to accomplish this.Put the URL you want indexed into the search bar and wait for Google to check it.Click the "Request Indexing" button if the URL is not indexed.
Note:In October 2020, Google had temporarily disabled the request indexing tool.However, Search Console has just restored it!
Google indexing, however, takes time.As previously stated, your brand-new website won't be indexed right away.Additionally, there is a possibility that your website will not be indexed at all if it is not properly configured to support Googlebot's crawling.
Whether you own a website or market online, you want it to be easily indexed.How to make that happen is as follows:
Optimize Your Robots.txt File
Googlebot recognizes robots.txt files as an indication that it should NOT crawl a website.Robots.txt is also recognized by Bing and Yahoo search engine spiders.To ensure that crawlers don't overburden your own site with requests, you would use Robots.txt files to help them prioritize more important pages.
This all boils down to making sure your page is crawlable, and our On Page SEO Checker can be of additional assistance in determining whether or not it is.It gives feedback on optimization, including technical edits like whether a page can't be crawled.

Make Sure All of Your SEO Tags Are Clean
SEO tags are yet another method for directing Googlebot and other search engine spiders.You should optimize two main categories of SEO tags.
Unsavory noindex tags:Search engines are instructed not to index these tags.It's possible that certain pages have noindex tags and are not indexing.Look for these two varieties:
Meta tags:By looking for "noindex page" warnings, you can determine which pages on your website may contain noindex meta tags.To get a page indexed, remove the meta tag if it is marked as "noindex."
X-Robots-Tag:You can see which pages have an X-Robots-Tag in their HTML header by utilizing Google's Search Console.Utilize the aforementioned URL Inspection Tool.Look for the answer to the question, "Is indexing allowed?" after entering a page.If the words "No:'" appear,You are aware that an X-Robots-Tag needs to be removed because "noindex" was detected in the "X-Robots-Tag" http header.
Tags canonical:Crawlers are informed by canonical tags whether a particular page version is preferred.Googlebot will index a page that does not have a canonical tag because it knows that it is the preferred and only version of that page.Even if a page does not have a canonical tag, Googlebot will not index it because it will assume that there is another preferred version of that page.To look for canonical tags, make use of Google's URL Inspection Tool.In this instance, a warning with the text "Alternate page with canonical tag" will appear.
Double-check the architecture of your website to ensure effective backlinking and proper internal linking.
Crawlers can find your webpages thanks to internal linking.Orphan pages, or pages without links, are rarely indexed.Internal linking is ensured by proper site architecture, as depicted in a sitemap.
You can identify non-linked pages with the help of your XML sitemap, which lists all of your website's content.A few additional best practices for internal linking are as follows:
Remove internal links that do not follow.When the Googlebot encounters nofollow tags, it notifies Google to remove the target link from its index.Remove links' nofollow tags.
Include internal links of a high rank.Crawling your website is how spiders discover new content, as previously stated.The procedure is accelerated by internal links.Utilizing high-ranking pages as internal links to new pages will simplify indexing.
Produce quality backlinks.Google understands that pages are trustworthy and important when authoritative websites consistently link to them.Google is informed that a page should be indexed by backlinks.
Prioritize High-Quality Content
Both indexing and ranking depend on high-quality content.Remove underperforming and low-quality pages from your website to ensure that the content there performs well.
This enables Googlebot to concentrate on your website's most valuable pages, maximizing your "crawl budget."In addition, you want each page on your website to be useful to visitors.In addition, the content ought to be original.For Google Analytics, duplicate content can be a red flag.
Get More Insights Into Your Site's SEO
Basic SEO is an essential skill for any webmaster, whether they are managing a corporate website, working as a JavaScript programmer, or independent bloggers.SEO may appear intimidating, but you need not be an expert to understand it.