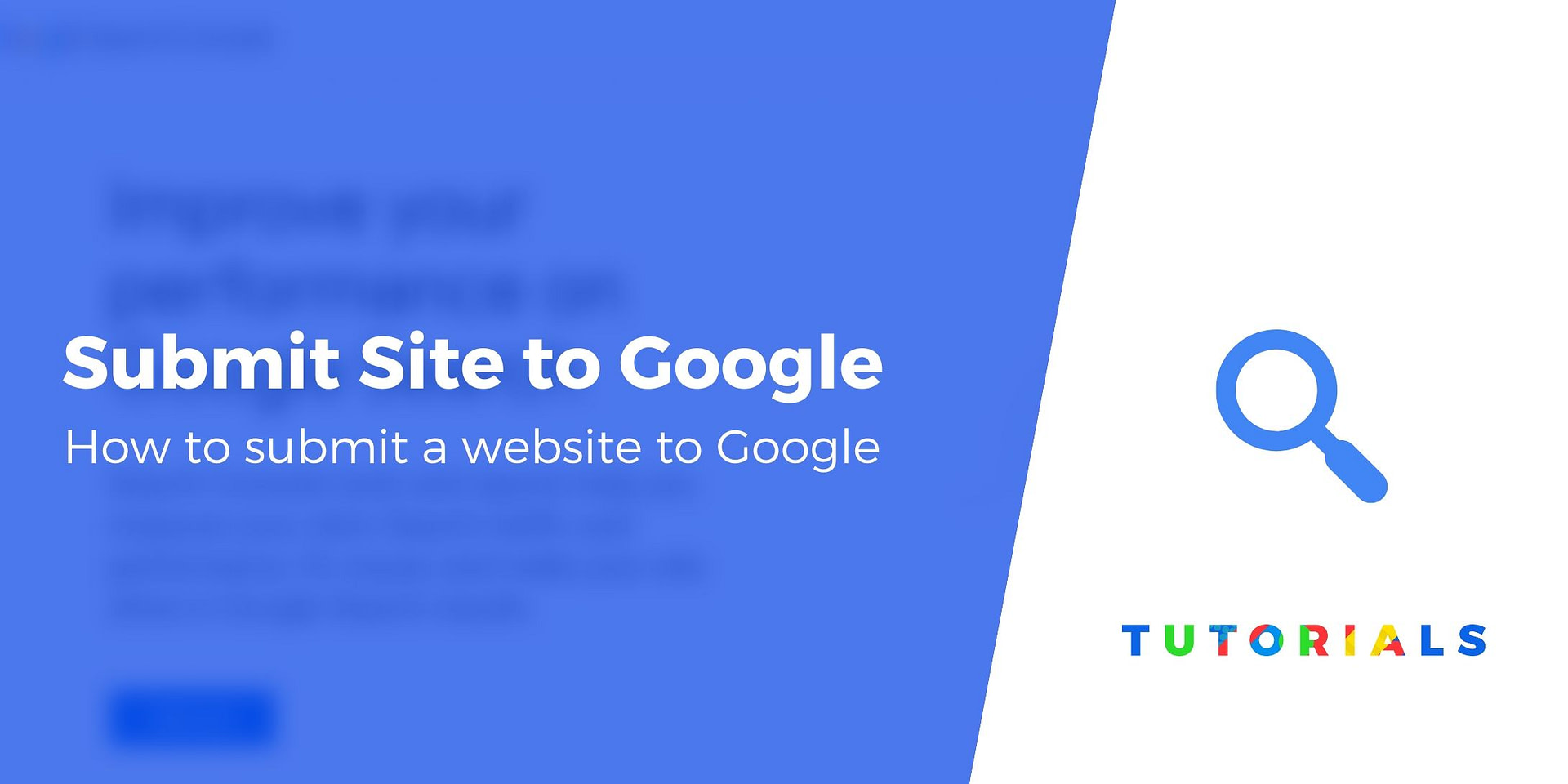 How to Get Google to List Your WordPress Website
The world's largest search engine is Google.They have a significant lead in the market and are typically exceptionally adept at automatically identifying and listing new websites.
Having said that, your brand-new website may not immediately appear on Google for a variety of reasons.Getting your website listed on Google right away can be crucial due to the fact that the search engine Google is the primary source of traffic for the majority of websites.
I'll show you how to immediately get your WordPress website listed on Google in this tutorial.
Why is a Google Website Listing Important?
If you are serious about starting a website or blog for your small business, getting a listing on Google is very important.Being listed as soon as possible is essential because Google is a major source of traffic.
WordPress SEO best practices typically allow search engines like Google to automatically identify and list your website.However, this may take some time at times.You will lose traffic and potential customers as a result of this extra time.
There is a straightforward method for expediting the process and significantly expediting the listing of your website on Google.
Listing Your WordPress Site on Google
You must have a few things in place before we begin this procedure.
You must create an account with Google Webmaster Tools.Google Search Console and "Google Console" are other names for this.
Check out the GreenGeeks guide for step-by-step instructions on how to add your WordPress website to Google Webmaster Tools if you are unsure how to proceed.
Check to see that the design of your brand-new WordPress blog or small business website is up to date and ready to go.
Step 1: Check WordPress Settings for Search Engine Visibility
You must ensure that your WordPress website is accessible to all search engines once you have created an account in Google Webmaster Tools.
Within your WordPress admin area, select Settings > Reading, then scroll down to the "Search Engine Visibility" box to verify this.
Check that the box is unchecked.Your WordPress website can be crawled by search engines thanks to this.To save any changes you've made, select "Save Changes."
Note:In case you were wondering, the box is checked for a reason.Most of the time, you don't want your incomplete website indexed because it could hurt your website in the long run.However, if your website is ready to go, you should make sure the box is unchecked.

Step 2:Install and Activate the Yoast SEO Plugin Following this, you must install and activate the plugin.Visit the GreenGeeks guide on how to install a plugin on your WordPress website if you need assistance. After the plugin has been activated, a new item with the label "SEO" will appear in your WordPress admin menu.To access the plugin's Settings page, select that tab.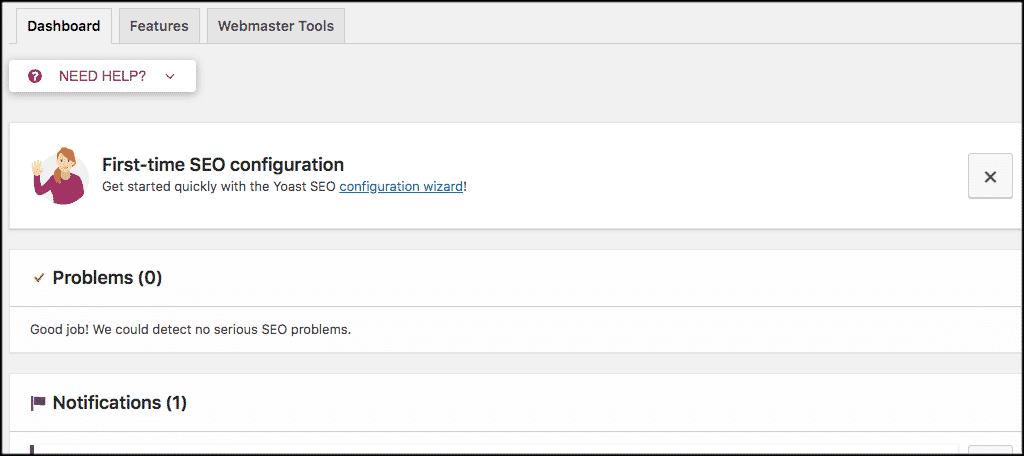 Check that the box is unchecked.Your WordPress website can be crawled by search engines thanks to this.To save any changes you've made, select "Save Changes."
The Webmaster Tools tab is located on the settings page.We will connect your WordPress site to the Google search console using this.
Step 3: Connect Google Search Console to WordPress
You must add your website to Google Search Console after installing Yoast SEO.You can sign in to your search console account by clicking the "Add property" button in the left-hand drop-down menu.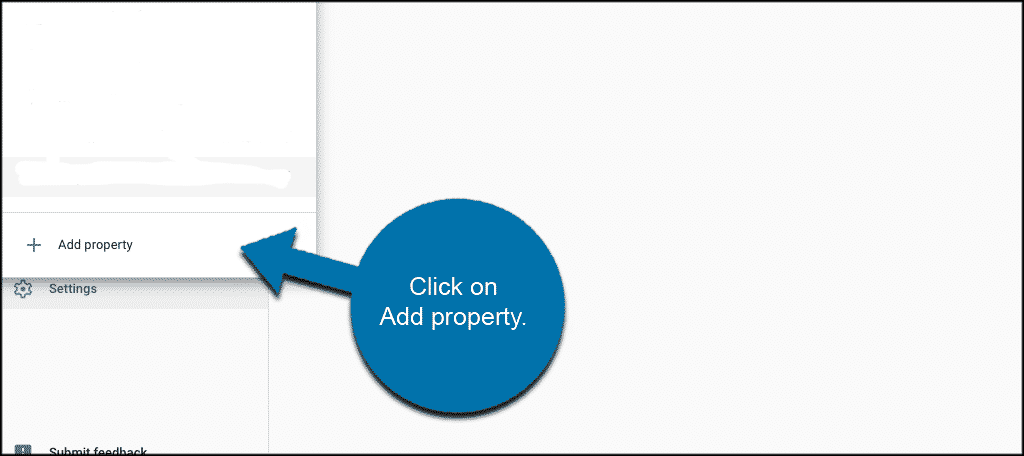 A popup box will appear and you can add your domain and continue on.
Now a second pop-up box will appear.Before you can proceed with listing your website on Google, you need to confirm that you own the domain.That box will appear like this.
You should take a copy of the provided verification code and paste it back into the Yoast SEO settings into the Google verification code field.
To access that, select the "Webmaster Tools" tab and look for the field for the verification code that is directly below it.Add the code there immediately.
Click the "Save Changes" button when you are done.Click the Verify button once more in your Google search console account now.Verification of your website ownership will be successful.
Note:DNS configurations may take a few hours to spread across the Internet.Therefore, if the verification is unsuccessful, give it some time and try again.
Try using the "URL Prefix" verification instead if the problem persists.This option usually works right away and requires authentication from Webmaster Tools.
To help you get the best results, Yoast provides additional webmaster tools.You might want to see about getting your website listed on Bing and other search engines.
Step 4: Setting Up XML Sitemaps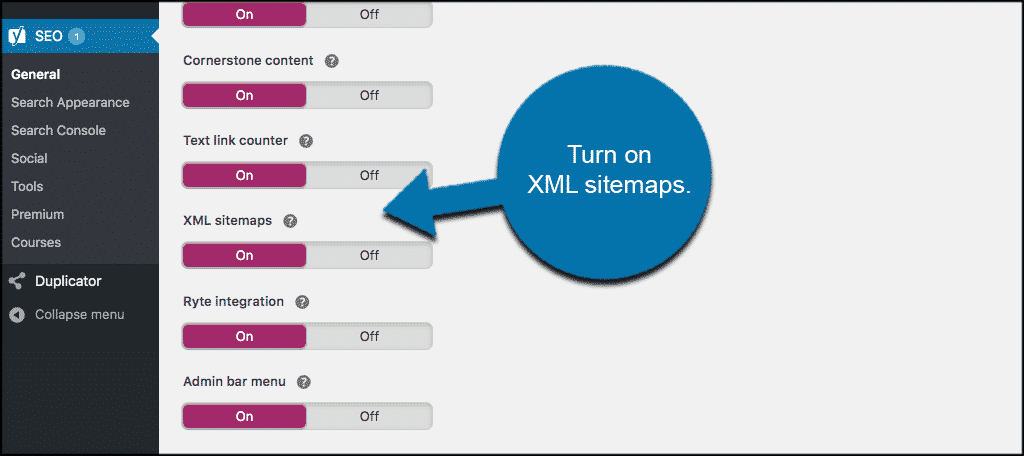 Your website's XML sitemaps will now be ready to go when you click the "Save Changes" button.Your website's XML sitemap will now be generated automatically by Yoast.
Step 5: Submit XML Sitemaps to Google Search Console
The submission of the XML sitemaps to the Google search console is the final step.
Go back to your Google Search Console account to accomplish this.Select "Sitemaps" from the dropdown menu when you click "Index" in the left sidebar.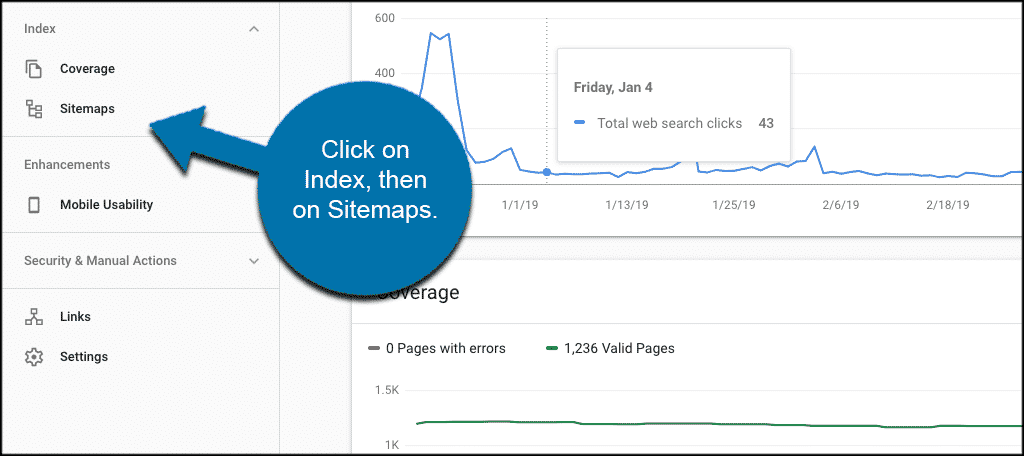 You can now begin adding all of your brand-new XML sitemaps.Sitemap_index.xml is your primary sitemap, and it contains links to all other sitemaps on your website.Google will automatically crawl all other sitemaps on your website if you simply submit this main sitemap link from Yoast.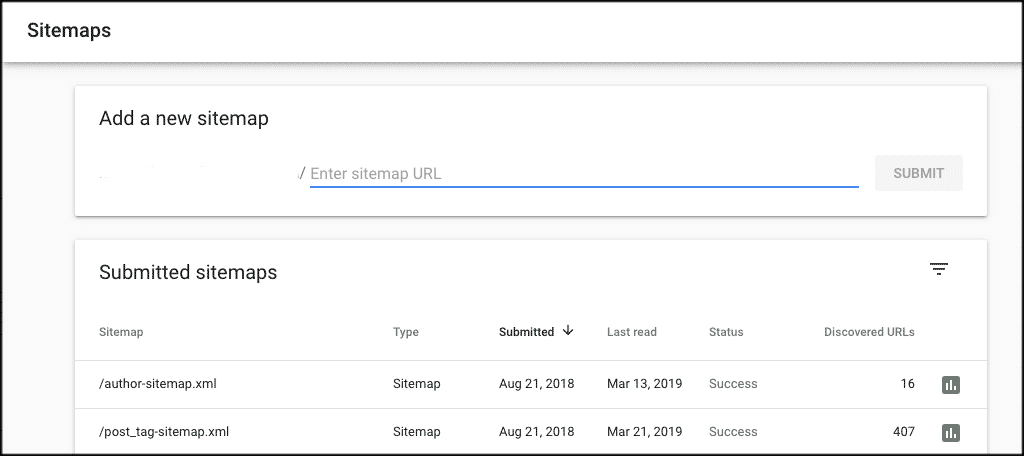 Your WordPress website will soon be properly listed on Google after you have finished the process.
You can check your listings by logging into your search console account.You will begin to see reports in Search Console as soon as your website has been crawled and indexed by Google.The procedure ought to be finished in one day.
Create content that is friendly to SEO Even if you have your website listed on Google, you are still not safe.You must now achieve the highest possible Google rank.This can be accomplished by adhering to the hundreds of SEO tips that are available.
You won't be able to rank highly on Google if you don't make your website SEO-friendly, which will hurt the amount of traffic you get.
Fortunately, over time, writing content that is optimized for SEO has become much simpler, and you have installed the best plugin for the job.Yoast SEO will look at every page and post and tell you how to get better.Additionally, it explains in detail why you should perform it on Yoast's blog.
Conclusion When just starting out, getting your website on Google as quickly as possible is very important. However, keep in mind that if you have a brand-new website, you won't get a lot of traffic.This is not because of the quality; rather, it is because you do not have a lot of content with which to work.
However, over time, that will change.Simply ensure that your initial expectations are attainable.I hope this tutorial demonstrated how to quickly and easily add your XML sitemaps to Search Console and have your WordPress website listed on Google.
To get your website listed, did you have to go through this procedure?Your site was listed in the search console without your sitemaps.